Argo Aerospace, presents itself at Alta Toscana Innova
Alta Toscana Innova meeting: the future is already among us, four startups helping businesses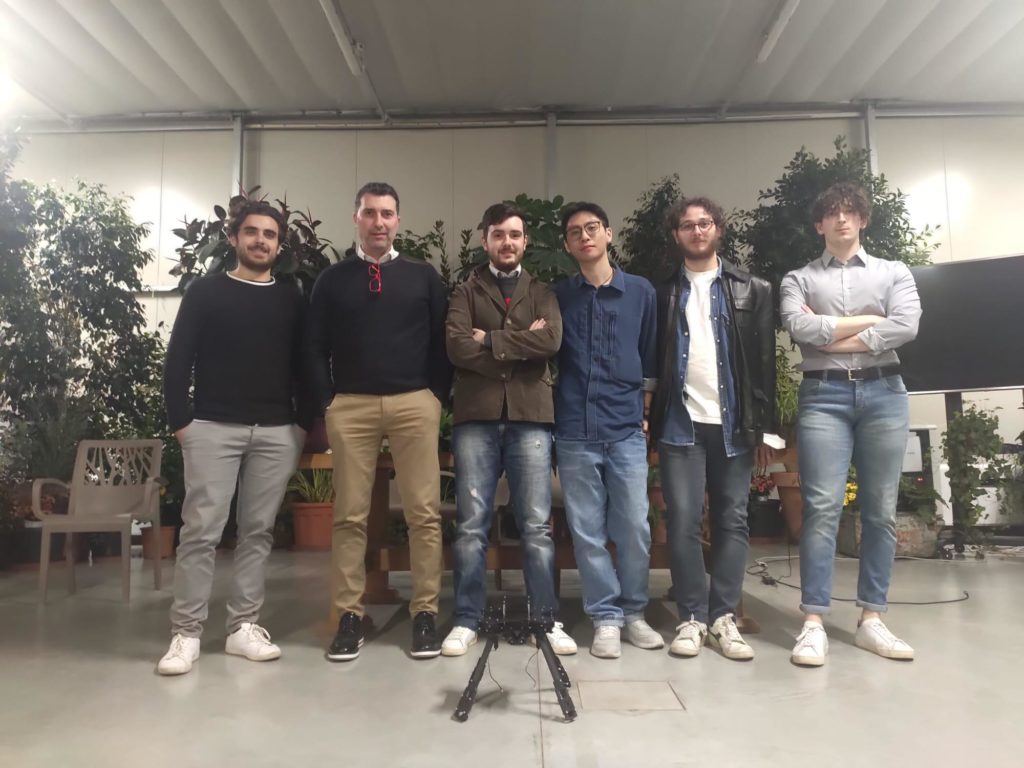 From left: Francesco Esposito, Francesco Garbin Guarducci, Andrea Venturella, Alessio Chen, Samuel Bruno, Stefano Capperucci
In Italy, innovation is starting more and more from start-ups; it is the young companies that give impetus to research, that are able to offer the entrepreneurial system the answers to the new problems that a company is facing and that it did not even imagine it would have to face; start-ups design the future and that is why investment in the sector is growing hand in hand with the interest of part of the public sector.
Prato is an example of a school; Pin, the Polo universitario pratese, has for years been the partner of choice for public and private enterprises in the local economic area. Support for start-ups is one of the most significant activities.
The close collaboration established between the Prato Pin and Alta Toscana Innova-a group of companies from Pistoia and Prato-is not accidental because the ATI was also created to support, not only financially, new entrepreneurial activities.
A collaboration that led to the organization of a Pitch Day with four startups (three from Prato, one from Florence) presenting their activities. The event was held at the Mati 1909 Center in the presence of Alta Toscana Innova president Francesco Mati, Daniela Toccafondi, president of Prato's Pin, and Salvatore Amato president of Startup Italia (a real incubator for startups). Also present was Ilaria Bugetti, chairwoman of the second committee of the Regional Council, which deals with economic and rural development, tourism and trade, and labor policies.
Two hours dedicated to the future that is already among us but of which we are often not fully aware, two hours to understand that there are fields of technology and information technology yet to be explored. Here, in these fields operate start-ups, mostly created by young and very young entrepreneurs looking for solutions to offer companies.
Argo Aerospace is a Software House specializing in real time operating systems and software applications for professional drones and aerospace.
The project was born in January 2016 in the university environment from the passion of a group of students for the IT and aerospace industry with multidisciplinary skills.
The team kept on looking foward to fund the idea and applied to University Campus "Incubatore" IUF and attended the seminars from September 2016 to June 2017 after that it continued the activity in the actual office in Prato.
The mission is to generate value and wealth for society in terms of revenues and margins while respecting professional ethics, the environment, and the community.
Goals that aim to be achieved through the deployment of a real time operating system and its development framework, designed with a view to maximum integration, for the unmanned drone and aerospace markets.
Economic benefits to the country through access to a booming market, training a new generation of highly skilled engineers and technicians, and creating a reliable high-tech supply chain.
The young company employs as many as four young software engineers, among others.
Source: https://www.reportpistoia.com/incontro-di-alta-toscana-innova-il-futuro-e-gia-tra-noi-quattro-start-up-in-aiuto-delle-imprese/